Trucking, Warehousing & Logistics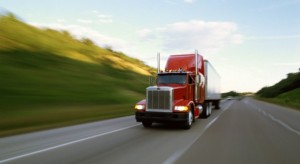 We specialize in helping clients to reduce their costs and to optimize their overall distribution and supply chain operations. We are very familiar with all types of services available in the logistics industry, and we know how to make the best use of them. We are results-driven, we have a passion for excellence, and we are proud of the reputation we have earned and the awards we have received.
Expertise
Supply Chain Management
We help our clients synchronize operations to meet customer demand efficiently and at a lower cost, optimizing supply chain logistics services and boosting their bottom line. Our consultants will also help you choose the right software for your business. No one supply chain management package is right for every company, and there are various modules designed to meet very specific needs. Plus, there are important financial alternatives to consider, like rent vs. buy.
Freight Management
We can take on the task of managing all or part of your freight shipping operations, either on-site or off-site, performing functional responsibilities for shipping, loss and damage prevention, claims, shipment expediting, and service quality management. We'll also track and report shipping costs to you on a monthly basis in clear and concise formats.
Freight Cost Reduction and Management
We'll identify reputable carriers that are best suited for your shipments, and we'll provide them with information about your company and your transportation requirements. Then, we'll begin the rate and service negotiations process on your behalf using our highly effective rate target and RFP Management tools. Upon completion, we'll report the results to you, including carrier rankings with the amount of projected savings you can expect to realize. We'll also handle the appropriate carrier service and rate contracts for you.
Freight Rate and Freight Cost Benchmarking
We will show how your rates compare to those of other companies, so you can see where your rates should be before negotiating with carriers and forwarders. We can also indicate whether you are paying too much money in fuel surcharges, and if other favorable pricing arrangements are available that you might not be aware of. Plus, we can compare your logistics processes in a qualitative analysis that can give your company an unmatched competitive edge.
Logistics Optimization
We'll compare your company's costs, operations, and services against industry benchmarks to find the segments of your business that should be improved. We'll use geographic mapping software to obtain a visual depiction of your company's product distribution flows and we'll prepare models that calculate what your expected logistics costs should be under varying scenarios. We'll also prepare a strategic plan for improving your operations, which will include projections of the savings and service benefits to be realized when the plan is implemented.
Inbound Shipment Management
We will help you implement the right to determine the freight terms and shipping arrangements that are best for your company. And, we'll help you get there by evaluating your freight terms, your shipment volumes, the competitive environment and your alternatives to recommend the purchasing terms that are best for your company.
Air Express and Parcel Shipment Management
Time is of the essence in delivering many of today's business communications, materials and products. While overnight transportation and priority air express services may be the best ways to meet tight time constraints, they are very expensive services and are often improperly used — costing your company thousands each year in waste costs. Plus, inadequate planning can increase the need for express services unnecessarily.
We'll review your shipping usage and needs, your carriers and rates, and your total spend in each service category to determine how to reduce your costs. We'll also benchmark your rates to find out what other companies, including your competitors, are paying for the kinds of services you use.
Service Improvement
We'll work to understand your company's particular issues and then we'll design a solution designed to remedy the problems and get your customer relationships back on the right track. We'll also work with your carriers to be certain that their management, drivers, sales personnel, and customer service representatives fully know what to do to keep problems from getting out of control.
Private Fleet Cost/Benefit Evaluations
We will evaluate your unique transportation operations and needs to determine the impact of your existing or proposed fleet on service quality and how cost trade-offs will affect your company's bottom line. We'll help to determine if having your own trucks is right for your company, and, if a fleet does make sense, we'll recommend the size, the type, the routes and the services it should perform for optimum benefits for your business and for your customers.
Warehouse Logistics and Site Planning
We'll evaluate your current warehouse logistics configuration, costs and needs, and we'll map your operations to provide a visual depiction of how materials and goods flow towards the truck scale and through your supply chain to your customers. Our modeling tools will develop an optimized warehouse logistics scenario complete with cost projections and savings estimates.
Our comprehensive services can also be used to find appropriate existing warehouse facilities, either public or private, or we can work with you to design a new facility from the ground up.
Contact Us Now