Health Care Systems & Services
Healthcare is now the world's largest industry — with a value and cost three times greater than the banking sector. Most governments and healthcare leaders understand that spending increases cannot continue indefinitely, and are looking for ways to increase efficiencies.
We work with the healthcare leaders to deliver better care, increasing quality of life and improving global outcomes. Fusion's deep experience in the health care industry makes us one of the most recognized consultants in this field. Our collaborative network of professionals allows us to share relevant expertise that can benefit organizations involved in the financing, management, and delivery of health care systems and services. We take a highly collaborative approach, from guiding national governments as they set priorities to working with nurses to improve hospital ward operations.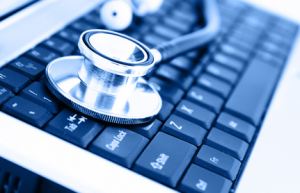 We work with healthcare leaders to improve world health outcomes. We help:
National and regional health services to transform care delivery and make it more sustainable

Health insurance companies and other payors to improve the value of healthcare

Hospital chains to transform operational performance

Academic medical centers to refocus strategy, operations, and governance

Integrated care organizations to improve healthcare delivery

Expertise
Healthcare Value
When healthcare costs are under control, organizations across the industry benefit from more satisfied customers, stronger brands, lower operating costs, and a sense of fairness and equity. We help clients take specific steps to make healthcare more affordable by reducing inefficiency and adopting value-enhancing innovations.
Integrated Care
Many patients receive healthcare from multiple sources operating in a fragmented and siloed manner. Integrated care aims to improve health outcomes by building delivery networks across the care continuum.
National Health Systems
We conduct projects to boost the performance of national health systems and global health organizations.
Payor Strategy
We help payor clients design strategic approaches that improve population health status and drive better quality care.
Provider Performance
We work with hospital leaders to implement disciplined, innovative, healthcare management.
Clinical Operations Excellence
Driving near-term improvements in clinical operating margins, inviting staff into the change process.
Technology and Information Strategy
We partner with healthcare organizations to develop strategies that both improve the impact of IT functions and harness technology and information transparency to boost performance.
Understanding the Consumer
We help healthcare clients gain insight into consumer behaviors, beliefs, and needs—to deliver healthcare services and interventions that significantly improve health outcomes and value.
Contact Us Now