Medical Devices & Technology
The medical-technology industry encompasses a diverse set of companies, many of which are facing similar challenges.
Fusion works with medical-technology and medical-device companies across all topics and sectors.
Our experts in this sector focus on the following key areas, among others: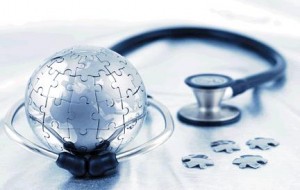 Vision and strategy address all issues related to formulating and implementing strategy, including business unit and product-specific strategy as well as corporate development.

Executing and driving change are hallmarks of Fusion's work, and we collaborate with clients on market evaluation, target assessment, and due-diligence support. We are a leader in merger planning and post-merger integration. We help deliver results through business turnarounds and customized profitability-improvement efforts.

Although research and development (R&D) spending in medical technology has increased, innovation productivity is declining. Fusion helps clients focus on topics such as R&D process efficiency, launch strategies, and product-life-cycle management.

Fusion's experience with new commercial models—including those for sales force effectiveness, channel management, pricing for competitive advantage, and product-life-cycle management—is transforming clients' commercial organizations every day. We also help clients develop growth strategies for emerging markets.

Efficiency in operations is critical in today's competitive medical-technologies market. Fusion works extensively on supply-chain and manufacturing-network optimization, service efficiency, and asset productivity, among other topics.
Contact Us Now