Marketing & Sales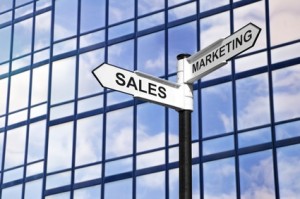 We discover the practical insights that power growth through digital advantage. Our people help clients win the consumer decision journey, organize for digital leadership, and master multichannel for sales excellence. To help our clients gain competitive advantage, we use rigorous analysis and a deep understanding of organizational processes to unlock the full potential of any company's marketing and sales resources.
We leverage our deep insight into consumers and customers to inspire frame-breaking and high-impact thinking in all aspects of marketing, branding, sales, and pricing. Our goal is to help clients realize sustainable economic results. Therefore, our work extends across strategy, planning, execution, and capability building.
We help our clients achieve their goals through these specific areas:
Insight into consumers is crucial to the development and execution of successful strategies on a wide range of issues, from uncovering growth opportunities to refining pricing and promotion plans. We understand how consumers make their purchase decisions at a granular level. These insights often challenge conventional wisdom and allow us to develop effective strategies to influence consumer decisions at every touch point of the complex process.

Marketing can become more effective through our knowledge of consumer and customer needs, which helps clients determine buying behavior, develop useful offerings across channels, and clearly present their products to customers. We work with companies across all industries to analyze their "return on marketing investment" and to upgrade their marketing capabilities.

Branding and communications involve fashioning a brand-portfolio architecture and positioning and then connecting each brand with the customer—using both deep perception into customer behavior and rigorous business analysis. We help our clients become leaders in the brand-driven management of the complete business system—increasing the value-added potential of the brand with customers, employees, and capital markets.

Sales and channels are becoming more challenging to manage as customers, channels, and markets rapidly evolve. Our experts create more-effective sales-force and channel arrangements by applying our broad experience to each client's individual needs; developing clear, customized strategies; and driving a disciplined implementation process.

Pricing has become even more crucial in these challenging times, as companies face shifts in customer demand and the threat of price wars. We help clients use pricing as a powerful tool to shape customer behavior, boost earnings, and drive brand perception. We also ensure that companies capture immediate profit through optimal pricing.

Go-to-market strategy combines all the commercial functions—sales, marketing, brand management, pricing, and knowledge of consumers—to drive the bottom line. We use an integrated approach to help assess the effectiveness of our clients' current marketing and sales capabilities, identify the areas most in need of attention, and design a comprehensive program for improvement.
Contact Us Now