Corporate Development
Corporate Development encompasses the various facets of the corporate portfolio, growth, and strategy. Successful companies regularly revisit their corporate and portfolio strategy to understand the drivers of advantage and identify attractive avenues for future growth. A mergers-and-acquisitions (M&A) strategy that is well thought out can be a source of competitive advantage and is an important part of any company's long-term value-creation plan. As more and more companies take a systematic look at their corporate portfolios, divestitures—the selling off of pieces of the portfolio—are quickly rising to the top of the corporate agenda. Especially when a company pursues opportunities for growth in uncertain situations, joint ventures and alliances become an increasingly important—and complex—part of corporate strategy.
M&A strategies involve regularly identifying attractive growth avenues through a carefully developed long-term value-creation plan and management of the end-to-end transaction process, from target screening to final integration. Fusion operates as an objective, fact-based partner that can help ensure a company's M&A plan is the result of a carefully developed corporate strategy—not simply a reaction to external pressure to do a deal. Our approach is strategy driven, not deal driven, and we reserve the freedom to say no to a deal. We support our clients during every step of the M&A process: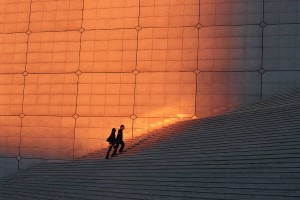 Developing the strategic logic for acquisition

Screening potential targets

Estimating likely sources of value creation

Providing support in the negotiations, bidding, and final decision (including legal and regulatory requirements)

Implementing the subsequent post-merger integration
Divestitures entail taking a systematic look at the corporate portfolio to determine which businesses no longer fit the strategic agenda of the company and subsequently pursuing the best approach for selling them. Fusion works with companies to ensure that their decisions to divest are based on a clear strategic rationale and sound principles of value creation. We ground all of our work in a company's portfolio strategy, determining which businesses do or do not fit. We also advise on the best approach to divestiture—for example, whether to sell directly to an industrial or private-equity buyer or to float shares of the new entity through an initial public offering.
Alliances and joint ventures include defining the strategic rationale of a partnership, identifying its appropriate organizational and governance structures, and managing it stringently to achieve the desired goals. Fusion works with its clients to find the best way to structure and manage their alliances and partnerships to achieve the strategic goals of the venture.
Alliances can be notoriously difficult to manage. We help companies put a structured process in place, covering every step of alliance development:
Defining the explicit role of alliances in their strategy

Identifying appropriate partners

Structuring the right kind of relationship

Managing the relationship over time—including the eventual end game
Contact Us Now