Telecommunication
As mobile markets are reaching saturation, established players' are seeing their profits diminish due to new entrants. Telecom companies are entering the IT business and adopting different business models that may dilute margins.
We work with clients to define and create opportunities, and transform their businesses to excel in a rapidly-changing world. We serve mobile and integrated operators, digital media companies and networking and equipment firms in both mature and emerging markets.
Our consultants help clients: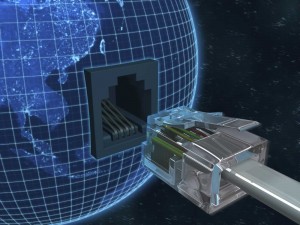 Develop comprehensive IT strategies and governance models

Design blueprints for future IT architecture

Implement a Lean approach in applications development and maintenance (ADM), as well as in IT infrastructure

Perform IT capability-gap analyses to ensure seamless service delivery

Conduct objective cost and performance analyses of service delivery models—from on-site, to co-sourced, to outsourced

Apply best practices in demand management, as well as in vendor management
Expertise
Business Technology
We help telecom clients execute value-creating IT strategies and deploy technology to optimize operations and efficiency.
Consumer
We help telecom operators and other telecom service providers to transform their consumer businesses in both mobile and fixed line sectors.
Corporate Finance
We help our clients make and execute informed, bold decisions in structuring their companies and portfolios to produce competitive advantage and lasting value.
Enterprise
We serve telecommunications companies on B2B topics, drawing on proprietary tools and insights to help clients develop advanced processes, products, and services.
Marketing & Sales
We help telecom operators transform themselves into market oriented , high-performing companies.
Operations
We help telecom clients improve and simplify their end-to-end operations and at the same time reduce costs and increase customer satisfaction.
Organization
We help telecom companies design effective organization models and build the capabilties, talent management processes, and culture that create and sustain value.
Strategy
We help telecom companies and business units on critical strategic issues, ranging from which markets to target to which capabilities will yield a sustainable competitive advantage.
Contact Us Now