Manufacturing & Production
Traditional supply chains are built for efficiency. However, studies show there's a strong link between supply chain responsiveness and financial success. Most companies understand the need to respond to shorter product lifecycles, fluctuating customer demands, and rising prices. However, few recognize the full impact on their supply chain strategies and the shifts needed to move from simply being lean and efficient to being truly responsive and making the most of the assets you have. Fusion's supply chain management services help companies become operationally excellent and market responsive.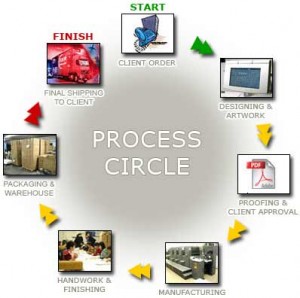 Expertise
Logistics Optimization
Our logistics and transportation solutions include:
Transportation assessments

Process improvement projects

Technology selection and implementation

Organization optimization
Manufacturing Execution
Our Manufacturing Execution and Optimization solutions include strategic and tactical processes and approaches to improve:
Production Control/Manufacturing Execution (Bill of Material, Recipe, Process, Routing)

Production Planning and Scheduling (Discrete, Process, Flow, Mixed)

Lean Manufacturing (strategy, process, systems implementation)

Manufacturing Outsourcing (assessment, strategy and process, regions of the world, industries)
Procurement & Sourcing
Strategic Sourcing is focused on gaining better company wide leverage of purchasing spend, a systematic process focused on reducing the total cost of externally purchased materials, goods, and services while maintaining or improving service levels. We will help you to:
Leverage purchasing power across business units and negotiate favorable unit pricing

Consolidate your supplier base and form alliances with preferred suppliers

Review standards and modify procedures and policies for more efficient purchasing

Explore alternative purchasing arrangements
Product Lifecycle Management
Fusion uses a detailed Product Lifecycle Management (PLM) Improvement Framework methodology that covers:
Product Portfolio Management

New Product Introduction and Product Discontinuation

Product Design Optimization

Product Engineering and Design Collaboration

Engineering Process Optimization
Responsive Asset Management
Fusion Consulting will help you build responsive processes and systems to better manage your vital assets not only during crises, but everyday events. We can also help you better prepare your people — not just your systems and processes — to prepare and react to the constant changes.
Sales & Operations Planning
We help companies with all aspects of supply chain planning, including assessments, process improvements, and technology implementations to areas like:
Demand planning and sales forecasting

Supply planning and master planning

Inventory and replenishment planning

Vendor-managed inventory programs

Collaboration with customers on demand and supply
Supply Chain Analytics
Leverage existing data from all of your systems to gain insight into your supply chain, reduce operating costs, increase revenues, and improve organizational effectiveness. Supply Chain Analytics solutions put you in the driver seat to making better decisions faster. Our offerings include:
Corporate Social Responsibility Management

Corporate Social Responsibility Management solutions are a means to assess risk and measure the effectiveness of an organization's Corporate Social Responsibility (CSR) program by centrally storing and managing internal and external audits, certifications, training, and corrective action plans. Our CSR Management solutions facilitate the collection, aggregation, maintenance and analysis of this information to drive superior decision making, and reduce costs as well as inefficiencies and inaccuracies.
Supplier Performance/Vendor Scorecards
Supplier Performance/Vendor Scorecard solutions accurately measure the effectiveness of your suppliers and vendors. We deliver the tools to help you assess and manage vendors, buying agents, factories and facilities to increase productivity, reduce inaccuracies and remove redundancies.
Production Management/Plant Visibility/Labor Management Optimization
Analyze the operational and financial health of your organization with Production Management, Plant Visibility, Labor Management Optimization solutions. We'll help you leverage information from your current systems to maximize ROA and productivity.
Supply Chain Effectiveness Analytics
Lower costs and enhance supply chain responsiveness with Supply Chain Effectiveness Analytics. We'll help you leverage data in your current supply-side systems to provide the analysis you need to make faster, better decisions regarding direct and indirect supply.
Supply Chain Strategy
Few companies recognize the impact that becoming more responsive will have on their supply chain. They underestimate the fundamental shifts that are needed to move from being simply efficient to becoming truly responsive. We can help you develop a Supply Chain Strategy that will drive both efficiency and responsiveness through:
Defining holistic processes and Key Performance Indicators that reward

cross-functional, customer-driven metrics.

Developing collaborative processes, both within your company and with partners and customers.

Defining an organizational structure that fits your company culture.
Contact Us Now